Send pictures, comments and newsletter articles to:
Newsletter editor, Mark Scholten
markjscholten@yahoo.com
To pay your dues, please make your checks payable to:
Antique Farm Power Club
Gayle Brondyke

16612 148th Ave

Spring Lake, Mi 49456

2023 Board of Directors
2 year director:Clarence Korson
President: Mark Scholten
3 year year director: Tami Buschard
Treasurer: Kathy Bannink
Vice President: Vern Scott
1 year Director: Jim Stuart
Secretary: Irv Boerson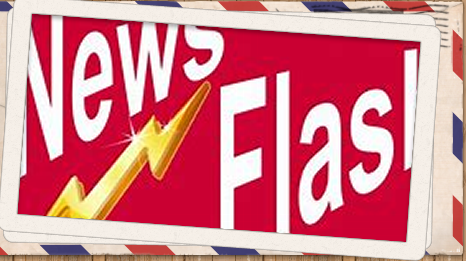 Important News -.-. --.- -.-. --.- -.-. --.- (morse code)

The 14 annual Mackinac Bridge Crossing is a go for 2021. One major change is we will be crossing on Saturday. Saturday is September 11 and last year we would have crossed on Friday 9/11. Bob Baumgras wanted to stay with that theme this year also. I encourage everyone to display a flag on your tractor. The flag must be behind the driver so it doesn't interfer with the drivers view. As a club, I want us to stand out. When people see our club in the staging area, crossing the bridge and driving to the St. Ignace staging area, I want them to take notice. Keep an eye on the Mackinac Bridge Crossing page on the left side of this page.

The Crossing will be capped at 1500 tractors this year. Owosso tractor Parts says they are at 50% right now. I estimate closer to 70%. If you are planning to go, and have not registered yet or you registered last year and left your payment to roll over to this year, YOU MUST REGISTER FOR THE 2021 CROSSING BUT CHECK THE BOX 'PAID IN 2020.' Get your registration in before your too late. Also, if you registered and have not gotten your motel/hotel/campground reservation yet. the rooms and campsites are filling up fast.
The Mackinac Bridg crossing is still a go as of today, however, a final decision will be made on or about July 22. Owosso Tractor Parts ask that you not register until after July 22 in case the Bridge Authority does cancel the event. The date for buddy seat registrations ahs been moved to August 1st and any modifications that need to be made has been moved to August 15th.
Canceled as of July 17, 2020
I have started a club merchandise page. Along with tee shirts, sweatshirts and hats, we now have rear window decals for you cars and trucks, 4" round magnets for your tractors, coffee mugs, travel mugs and pretty much anything you want to show off your club on. 01/19/19
The Mackinac Bridge Crossing information is on the Mackinac Bridge Crossing page. Keep an eye on that page to keep yourself updated. 03/13/2020
We have a need for a small cargo/utility trailer. 5' wide by 10' long would be bigger than we need. No leaks. This is needed to keep our kids pulling equipment stored.
The shingle mill we purchased last year was a nice added attraction to the show. I cut shingles and Rodney Hecksel branded them with a tractor, AFPC and the year. we sold the branded shingles for $1.00 each.
After a little setback concerning the new to us sawmill, we found out that the previous owner had gotten the blade hot and it lost it's temper. Have you ever heard a saw blade shout out? Vern Scott purchased a used saw blade that has replaceable teeth. Also a larger diamater blade. We ran it at the show and cut a few logs until a small part broke. I have plans to paint the old saw blade and put the clubs name and est 1991 om it.
When paying your 2020 membership dues, please take note, I have put the new insurance company's phone number and policy number on the back of the membership card. If you have an accident and need to make a claim, use that information for your contacts to the insurance company.
As of April 15, 2018, we are no longer affiliated with EDGE&TA. The membership voted unanamously to go a different direction for our insurance needs. We have the same coverage as before with a savings of $1400.00 a year to the club. Any questions, please call me and I will explain further. Mark Scholten (616) 293-1961